Mega Jack gaming system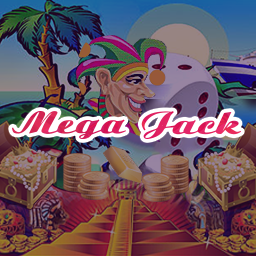 Online casino software from MegaJack is well-known among players from different cities and countries. Despite its rich and interesting history, gaming solutions from this brand are still popular, and mostly because it is constantly been renewed.
Mega Jack is a Bulgarian company, which was founded on 1999. The company got an incredible popularity with the help of its homonymous multigame, which included 12 video games. Among these titles there was a famous slot "Aztec Gold".
Mega Jack slots are popular among Russian players – it is possible to see them in many virtual casinos. First of all, gamblers are attracted by an easy and comfortable interface and well-designed themes of gaming solutions. Gambling software from MegaJack is famous for these characteristics.
The main features of the company
Among the key advantages of this casino gaming system experts note its gaming algorithm – the percentage of returns in MegaJack slot machines can not be changed. There can be only two variants, which always work properly: 95.6% and 96.5%.
Popular solutions from MegaJack
The collection of products from this brand is not very large, but still all MegaJack games became true "best sellers" and took the leading level in the gambling market.
Most of MegaJack slots are converted games from other developers, except the game called "Slot-o-pol", which is extremely popular.
So, remembering all the above mentioned, we can say that Mega Jack has found its place in the gambling industry and formed a group of fans that have been supporting the brand for already more than a year.
If you want to buy or rent a casino gaming system from MegaJack, contact Gaminatorsystem.
Professionals of this trustworthy and experienced company will be gland to help you.
If you want to play Mega Jack slot machines visit our website!